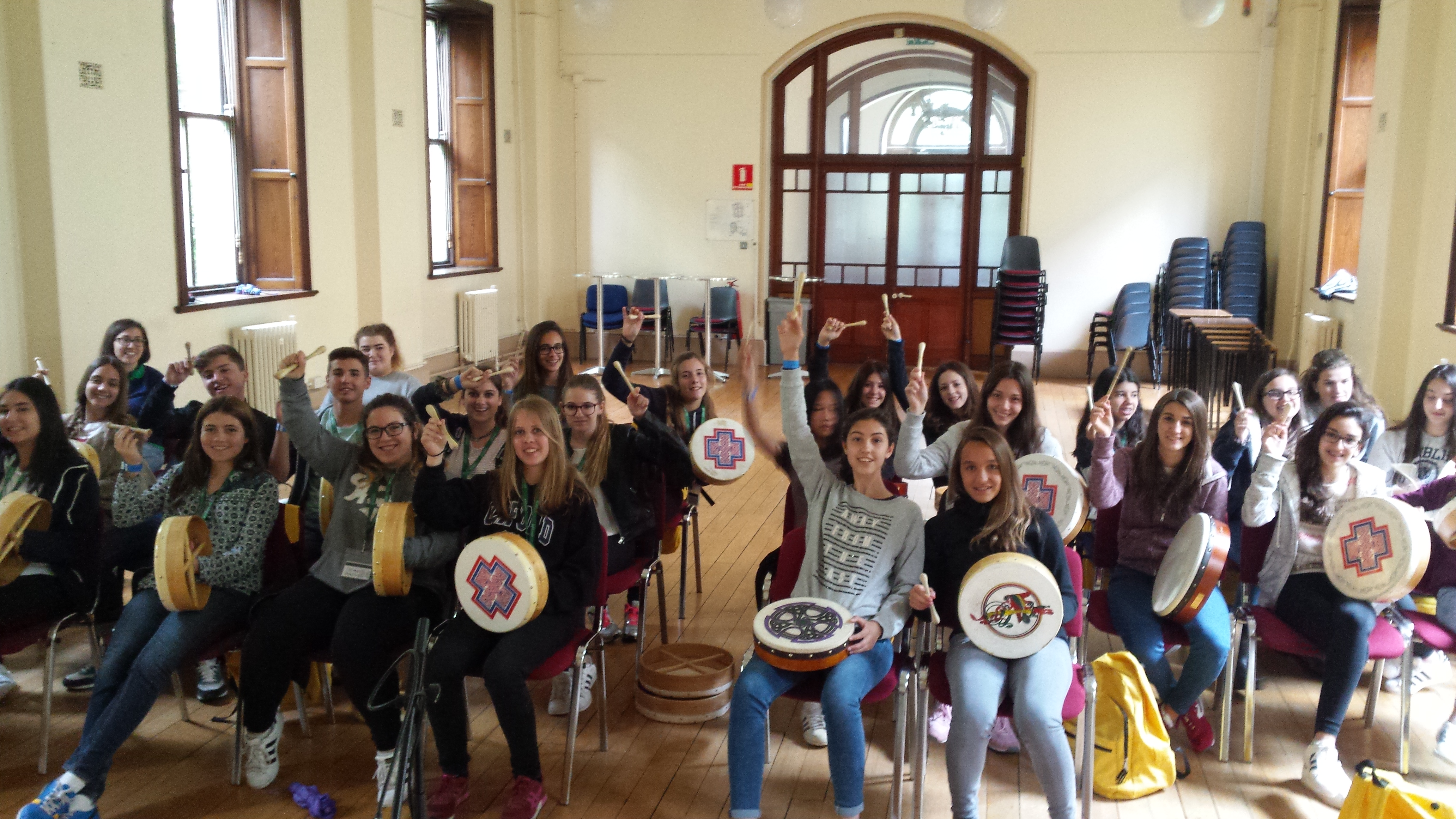 The bodhrán is one of the oldest musical instruments in the world, used by druids over 2,000 years ago.
Here everyone will get their hands on a bodhrán and our professional musicians will teach you the techniques and get everyone playing along no matter what skill level. Even if you've never played music before, you'll be amazed at how quickly you can get to grips with a new instrument.
The photos alone will have everyone talking about this event long after you've left Dublin behind.
Please contact us to arrange your Irish bodhrán Workshop
The Irish bodhrán workshop is a 1 hour workshop available for groups of 20+ at €7 per person (Monday to Friday afternoons) and €8 per person (evenings and weekends)