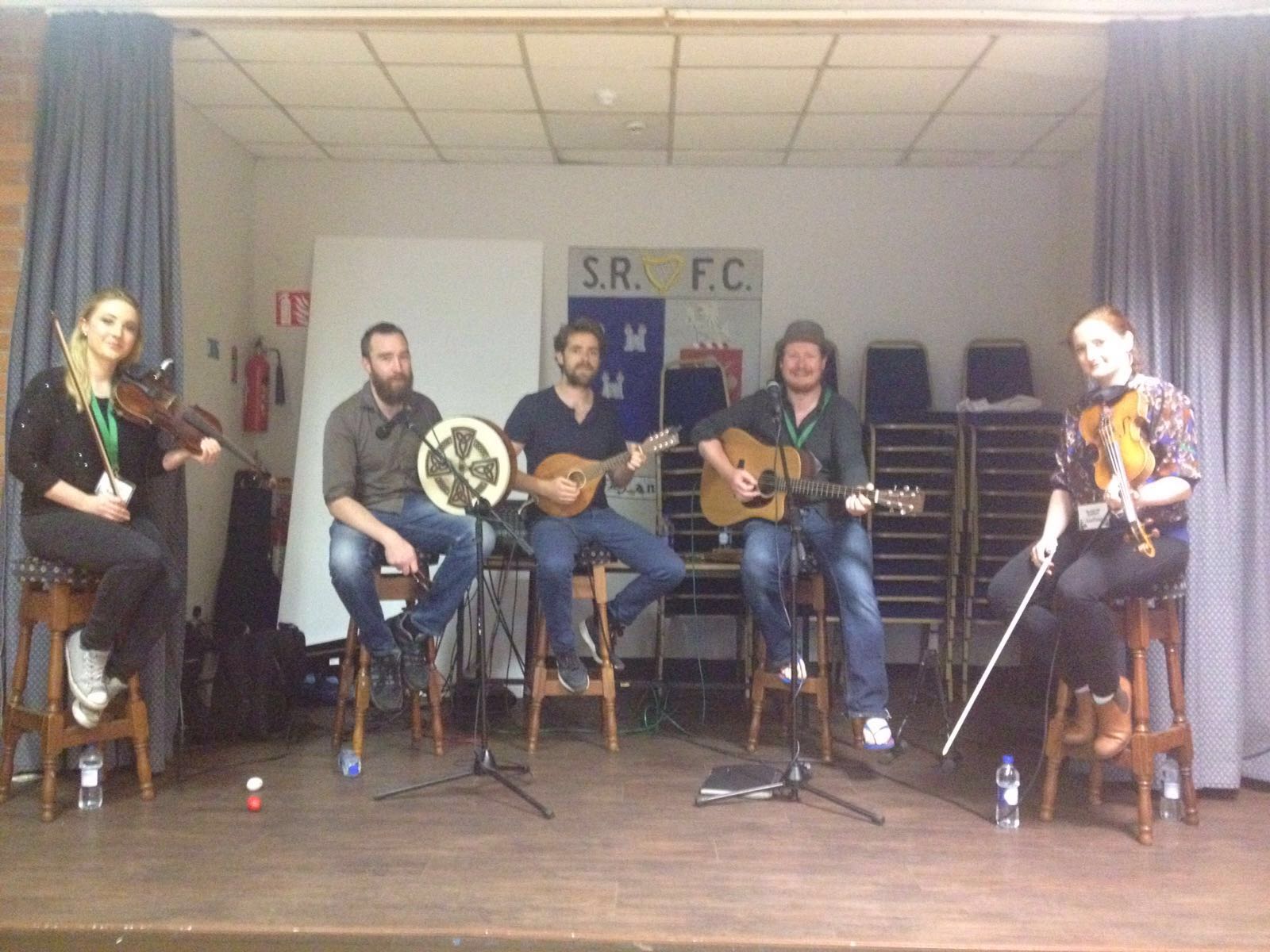 "Raised on songs and stories" is the opening line to one of Dublin's best loved folk songs "Dublin in the rare auld times" and that's exactly what this is about; songs and stories.
Everyone will get a copy of our unique Irish Folk Songbook, including dozens of famous Irish songs, beautifully illustrated with lyrics and EFL friendly notes.
Students will have great fun singing along with our musicians and really get involved in an Irish Sing along.
This is so much fun, you'll love it.
Click here to arrange your Irish Folk Singalong.
The Irish Folk Singalong is a 1 hour workshop available for groups of 20+ at €7 per person (Monday to Friday afternoons) and €8 per person (evenings and weekends)